Xbox
Warframe gets a roguelike-inspired experience with the upcoming Duviri Paradox expansion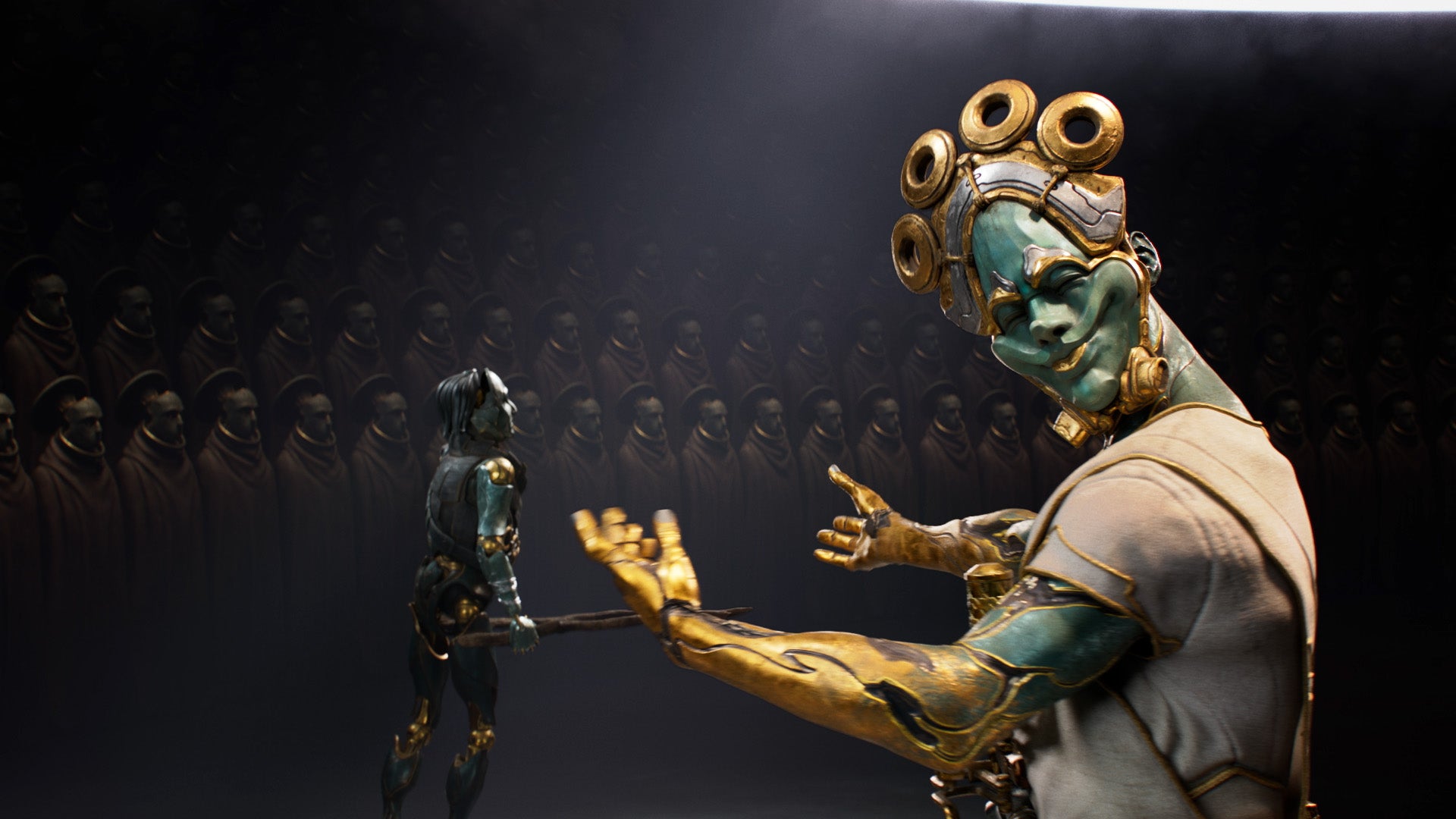 Warframe is getting its next expansion in April, titled The Duviri Paradox, promising to be "a roguelike-inspired and emotionally-driven Open World experience."

Earlier this week, developer Digital Extremes showed off a short cinematic trailer giving us a first glimpse of the upcoming Duviri Paradox expansion. In this next adventure, the Drifter ends up "stuck in a massive colour-changing and reality-fractured world," the titular Duviri. In terms of story, players should, "prepare to experience an emotionally-charged and wondrous world where visual and gameplay experiences shift and transpose as the mood of the Child King ruler Dominus Thrax changes day-to-day, weaving through elements of Fear, Anger, Happiness, Envy, and Sadness."

Each of the moods described will appear different visually in both the environments and combat, and enemies of citizens of Duviri will behave differently depending on said moods.

This expansion will introduce the game's fourth open world, and players will start their journey by choosing from three game modes.The first game mode, The Circuit, is a new Warframe Only endless game mode, the second mode is The Duviri Experience, a full open world adventure, and the last mode os The Lone Story, a solo narrative experience.

Underneath the floating islands of Duviri players will find an area called The Undercroft, a place that Dominus Thrax doesn't have complete control over the Void. Custom Warframe arenas where Decrees also matter will be found here, and players will have a range of known enemies and Warframes. Those that manage to beat this segment will be brought back to Duviri, and will in turn restore some colour to the world.
The Citrine's Last Wish update dropped a couple of weeks ago in Warframe, adding in new weapons, cosmetics, and a number of quality of life changes.

The Duviri Paradox doesn't currently have a specific release date, but when it does launch in April it'll be available on PS4, PS5, Nintendo Switch, Xbox One, Xbox Series X/S, and PC.