Xbox
Tekken 8 Nina trailer shows the assassin is back and packing heat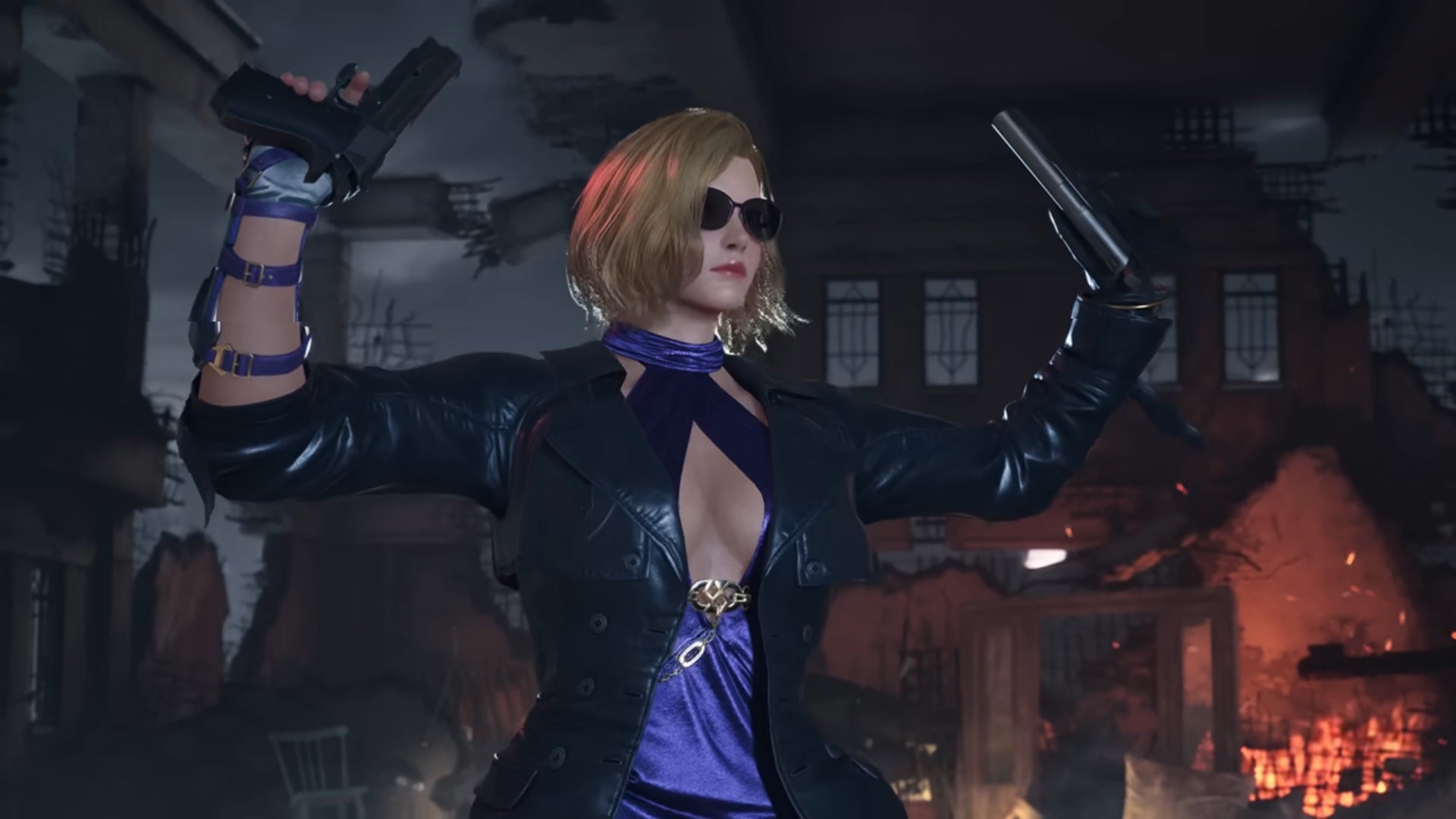 Nina got a new Tekken 8 trailer over the weekend during the Tekken World Tour finals, giving us our first look at the silent assassin in action.
In the trailer, not only go we get a good look at her new design, fancy dress ready to go and twin pistols in hand, but we also catch her pulling off a few slick combos. Past fans of the character will recognise a lot of classic attacks, ans well as some brand new ones making use of her trusty sidearms.
Looking beyond the character, we also can see a brand new war torn stage with collapsing walls and hovering helicopters overhead. Thanks to the new systems built into these arenas, we see Nina bounce Paul off a wall as an explosion goes off. If anything, this reminds me of the stage transitions from Dead or Alive, albeit a tad less ridiculous.
We also see the Heat system in action, which is the main technical change to the series with Tekken 8. It's all about staying aggressive, improving your damage for at least ten seconds, although that time stops during hits you land on your opponent. As such we see a lot of characters going ham, throwing out flashy moves and looking good doing it.
The weekend had a lot in store for Tekken fans aside from this trailer of course. It was packed with great matches (congrats to Pakistan for taking the trophy), and it also had a full 30-minute discussion on Tekken 8 mechanics. let's also not forget the announcement for 2023's Tekken World Tour. It's fully online, thank God.
What do you think of the trailer? Let us know below! If you missed the first trailer, you can check it out here. It's a great watch!