Xbox
Sea of Thieves Secrets of the Wilds adventure is live now!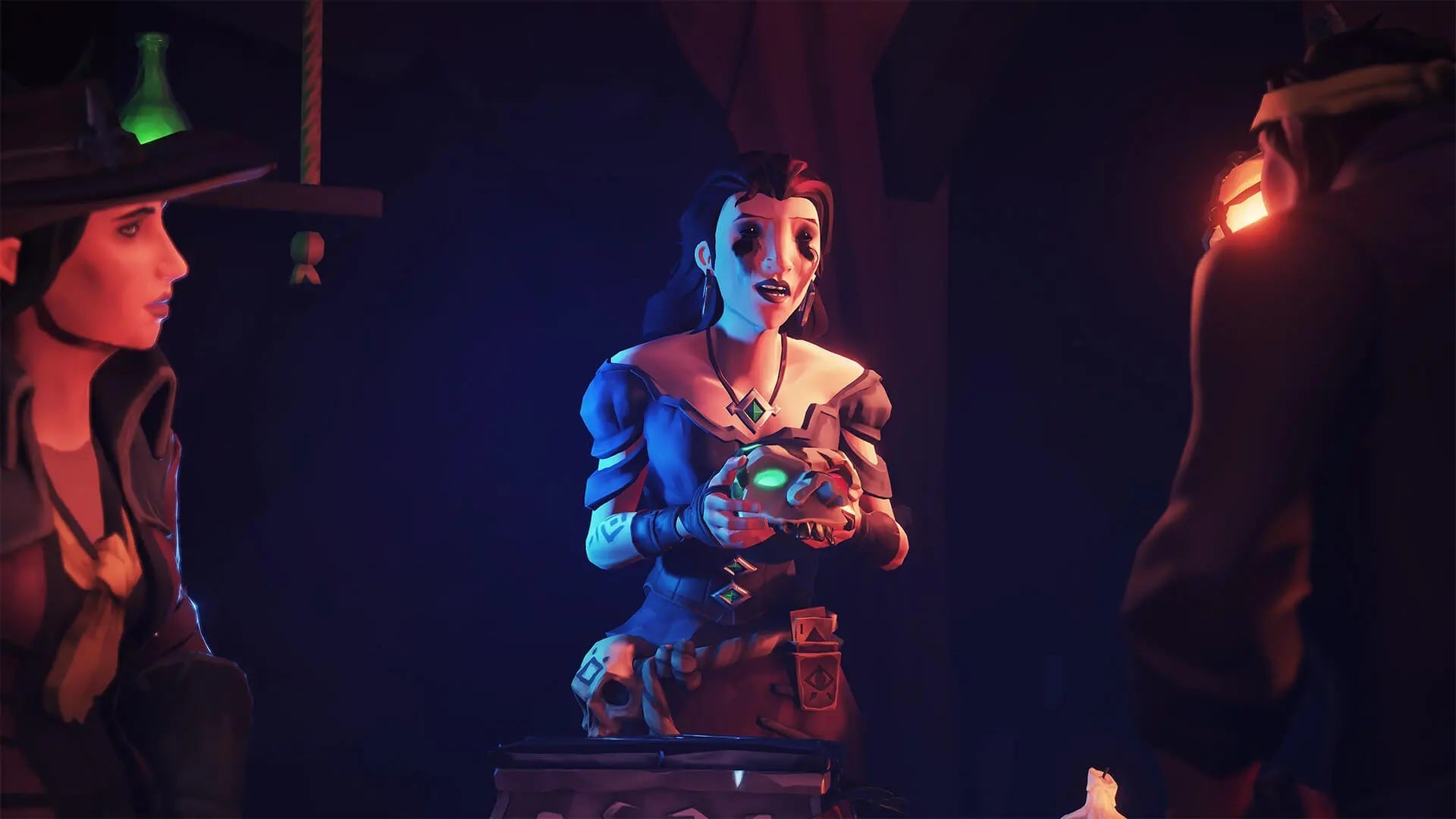 Sea of Thieves' 11th adventure — The Secret Wilds — is live and available to any sailor brave enough to take it on. They'll have to hurry though, as it'll be gone with the tide come February 2.
In it, you don the mask of the infamous captain Briggsy to navigate memories of the past to discover precious keepsakes hidden across the seas. To start, you'll want to head to Madame Olivier at Plunder Outpost, before heading off to track down the rest and discover more about Briggsy and the cure for her fleshless state.
To start the quest, you'll need to sail to the tavern and speak to Larinna, who'll kick off your adventure. Once you've wrapped that up, you might also want to try out some PvP, as the matchmaking system has just gotten a much requested update, hopefully allowing you to find matches faster than before.
This has been done by adding same-faction battles, which should increase the number of available opponents at any time and make the process a whole lot more exciting. Here's hoping that PvP players have a better time from here on out.
Sea of Thieves has been full sail for some time now, and shows no sign of losing the wind at their backs. While continued adventures are keeping players on their toes and in the game, the PvP update improving the permanent content goes a long way in keeping it a quality product all these years later.
What do you think? Let us know below, as well as whether you'll be trying out the new adventure when it launches.