Xbox
E3 2023 industry and gamer days detailed, more showcase announcements 'coming soon'
E3 has been gone for a few years now (thanks, Covid) but 2023 will see the show return to the physical and digital realms once again, bringing with it a suite of online showcases, networking opportunities, and – if previous years are anything to go by – some of the biggest announcements in the gaming calendar.
Back in 2022, ESA and ReedPop confirmed that E3 would be returning as an in-person show in 2023, and now the two companies have provided more information about exactly what will be happening during those heady days in the middle of the summer months.
First up, ReedPop has announced that it will be revamping E3 with separate 'industry' and 'gamer' days along with corresponding expo halls for each.
E3 Industry Days will take place from Tuesday, June 13, to Thursday, June 15, reserved exclusively for registered contributors to video games, press, and content creators, where they will be able to access both West and South halls. This space has been designed based on feedback from devs and industry professionals who requested the need for space to connect, away from the busy alleys of the main show floor. Games media will be pleased to note there is also a bar in the middle of this area.
E3 Gamer Days will ensue Thursday, June 15, and Friday, June 16, in the South Hall only, with access for the public, industry, and media attendees.
Before all this, though, you can catch E3 2023 Digital Week – this kicks off Sunday, June 11, and will feature many online showcases including PC Gaming Show, Future Games Show, Guerilla Collective, and Black Voices in Gaming.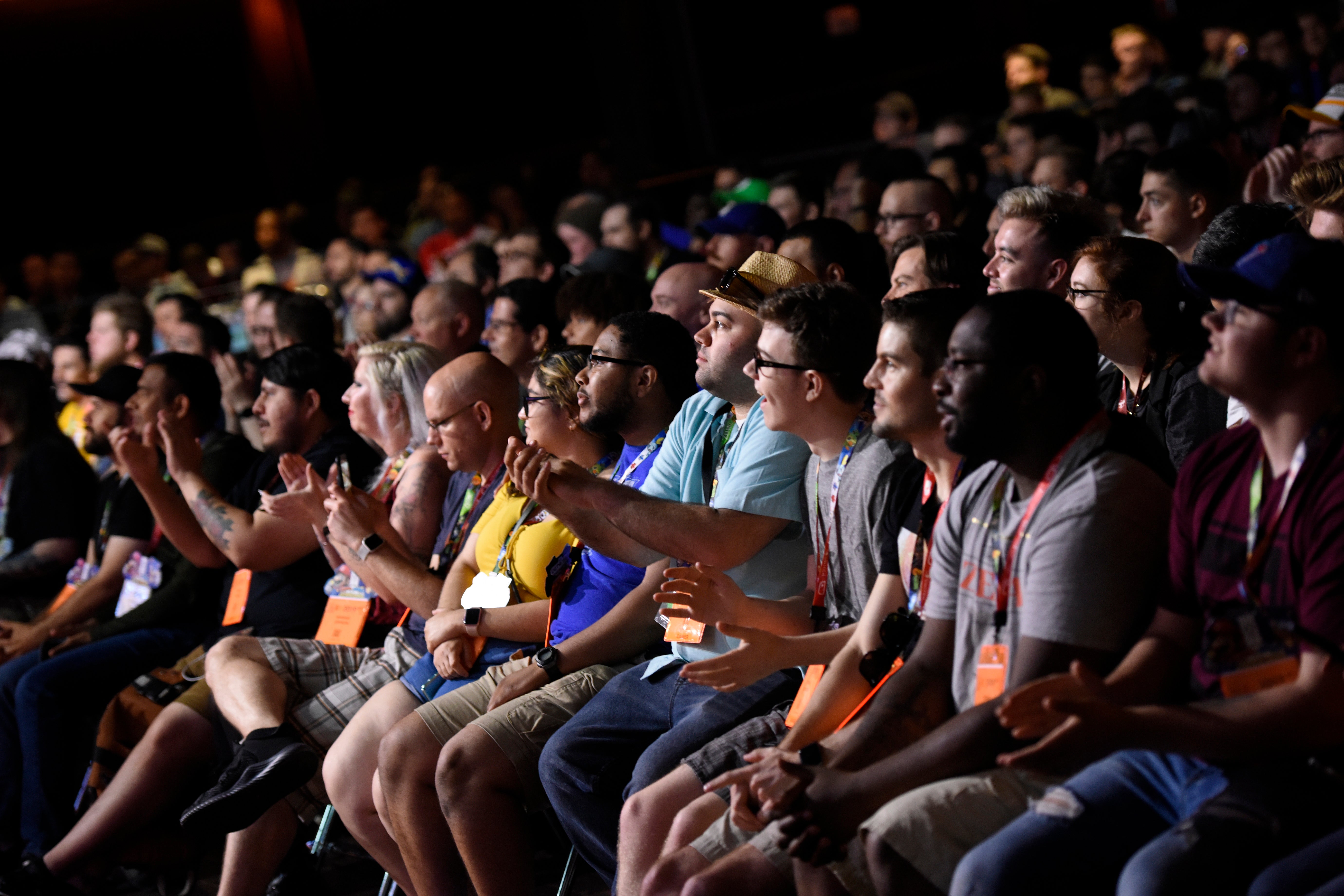 ReedPop promises the announcement of more publisher and independent press conferences will come in the weeks ahead. "We know it's been a long wait, and we are proud to share more details about content coming to E3 with plenty more to come," said ReedPop VP of Gaming Kyle Marsden-Kish. "ReedPop is excited to be bringing back a remastered E3 as the cultural touchstone for the game industry and its fans."
Just yesterday, Microsoft announced that it would be bringing gaming news to the busy June period itself once again this year, promising a high-profile showcase dedicated to Starfield and its other upcoming titles.
It has already been confirmed that Nintendo will not be attending E3 2023 – whether it will host its own Direct around that time remains to be seen.
---
DISCLAIMER: ReedPop, producers of the rebooted E3 format, is the parent company of VG247.